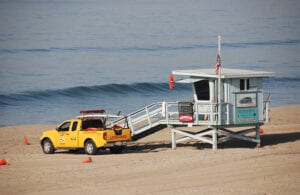 Patients travel to see Dr. Granzow from all over the U.S. and abroad including Canada, the U.K., Europe and Asia. Our staff is happy to assist with pre-surgery and post-surgery referrals for physicians and physical therapy at the patient's hometown.
We are also experienced with helping patients with travel plans and questions. Please contact our center for more information.  We hope the following information is helpful to plan a safe and comfortable trip to see Dr. Granzow.
Accommodations
Beach House Hotel (Hermosa Beach): 
Learn more
Luxury boutique hotel offering southern comfort with big-city feel and beach front views.
Shade Luxury Boutique Hotel (Manhattan Beach): 
Learn more
Luxury boutique hotel designed to maximize comfort. Rated on Conde-Nast Traveler's list.
Courtyard Marriott Torrance/South Bay: 
Learn more
Located close to freeways and LAX. Nice value and amenities.
DoubleTree by Hilton Hotel Torrance /South Bay: 
Learn more
Nice value and centrally-located. Close to LAX and major freeways.
Torrance Marriott Redondo Beach: Learn more
Within 20 miles of LAX and Long Beach Airport. Moments away from Pacific Coast Highway.